Jack Gironda has been conducting quality home inspections since Preferred Home Inspection Service's founding in 1985. From 1985-present, he has been performing real property inspections and construction consulting full time, performing over 25,000 real estate related inspections.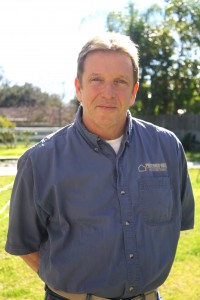 Jack has held a variety of positions within the California Real Estate Inspection Association (CREIA), including:
CREIA State President
State Vice President
State Director at Large
State Secretary
State Ethics Chairman
San Fernando Valley Chapter President, and
San Fernando Valley Chapter Vice President
Jack provides a walk through/on site consultation concurrent with the home inspection, and provides computer generated reports with photos that are comprehensive and easy to read
Certifications/Qualifications/Training include:
Master CREIA Inspector (MCI), CREIA's most distinguished level of membership
American Society of Home Inspectors
NAHI member
Licensed General Building Contractor (B1)
CREIA Presidents/Chairman award
Speaker and attendee of many educational seminars and conferences
Former instructor at the Contractors State License School
ASK registered inspector (Association of Safety and Knowledge)
International Association of Electrical Inspectors (IAEI)
Southern California Gas Company appliance training clinic
Swimming pool maintenance repair (WVOC)
These experiences and achievements have assisted Jack in becoming the seasoned and experienced home inspector that he is today, and he strives to provide only the best services to his valued clients.